Login
This should be the email address you provided when purchasing your new smartcard, or that which is registered against your old key. If you are not sure which email address you have registered , or if you are experiencing difficulties logging in click
here
.
If you are not sure of your password, please follow the forgotten password link below.
---
Already have your card?
Register now if you have already received your card and would like to set up a Key card account to manage your tickets online.
Register your key card
(you will need your key card number)
Welcome to Carousel
The smarter way to travel with Carousel Buses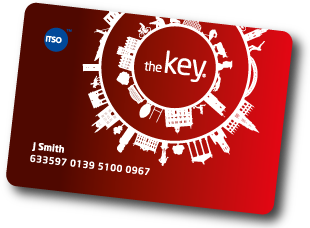 The key is a rechargeable travel smartcard that can save you time, money and hassle on all Carousel Buses services. Sign up for the key today!
How it works
Follow the steps below to get your key, buy your tickets and start using it!
- Register online
- Allow 4 working days for your new key card to arrive
- Log in and purchase your travel product
- Allow 3 hours before using your key card on the bus - your new purchase will then download to your card automatically
- Enjoy convenient, great value travel with Carousel!